November 2023
7  6:30pm Board Meeting - Johnnies
2652 W. Britton Rd, OKC (east of May Ave) 
10  Veterans Day Parade - Blanchard 
  Line-up at 9:30am on 10th and Main St. across from the church
28  7:00pm Club Meeting - Will Rogers Garden Center
3400 NW 36th St, OKC 
Beans and Cornbread provided by club members
30 - Dec 3 MAFCA Awards Banquet, Santa Maria, California
December 2023
2  10:00am Cowboy Christmas Parade - Stockyards City, OKC
Line-up 9:00am on Exchange Avenue east of Pennsylvania, facing westbound
5  6:30pm Board Meeting - Johnnies
2652 W. Britton Rd, OKC (east of May Ave)
10  2:00pm Christmas Dinner and Dirty Santa - Dinner catered by Earl's, $25 per person
Will Rogers Garden Center, 3400 NW 36th St, OKC
Note: Please turn in your reservations and money for the Christmas party
to Jerry Phillips by November 28, 2023
The Sooner Model A Club is a Non-Profit Club Affiliated With The Model A Ford Club of America
Over 60 Years And Still Rolling!
The Sooner Model A Club of Oklahoma first met as the Oklahoma City Model A Club in 1960. In 1967, we became a charter member of the Model A Ford Club of America under our current name. 
Along with hundreds of other Model A Ford Club of America (MAFCA) members, we serve as a community for the exchange of ideas and technical support for hobbyists while assisting members in their efforts to restore and preserve the Model A Ford. This site is one of the ways we have chosen to share what we know about this great car with our members and visitors.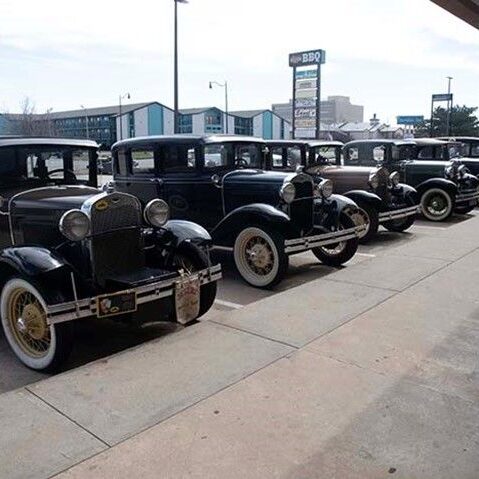 Join us this year as we celebrate our 56th year as a chapter of the Model A Ford Club Of America.
We invite you to join us for our General meetings, which are held on the fourth Tuesday of the month at 7:00 PM. Our meetings are at  3400 N. W. 36th Street in Oklahoma City.
This is the Will Rogers Garden Center on the southwest corner of NW 36th and I-44 on the west side of the city.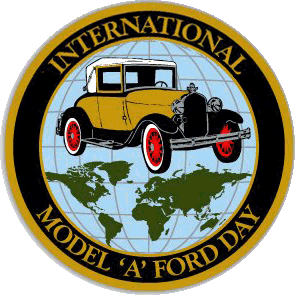 Celebrating Henry's Model A Since 1960
In the summer of 1960, seven Ford Model A enthusiasts gathered together in Oklahoma City and started a new organization called the Oklahoma City Model A Club. Later, as their membership grew, they created their club By-Laws and set the foundation for the club we have today. The club first petitioned the newly formed Model A Ford Club of America in 1963, but the lack of membership prevented the charter from being issued. Later in 1967, now with 27 members, the newly renamed club "The Sooner Model A Club" again petitioned MAFCA, and the charter was granted.
Just 5 years later, the club membership grew to over 80 members. This group met in several locations across the city, such as the old Dub Richardson Ford dealership and Woodson Park. As the club grew in a size, larger facilities were sought to accommodate our growing membership. Our current home is at the Will Rogers Garden Center. The first newsletter was published in January 1968. Mailed monthly, it included general club news along with birthdays, anniversaries, recipes, and upcoming activities. Along with these items, technical tips were shared with club members by seasoned and novice Model A mechanics. Typed manually on a typewriter long before the computer age, these first newsletters were quite a task for those early editors. These items are still shared today.